As part of a
major rebrand by Thisaway
 of the historic The Jockey Club, I was commissioned to create a series of fourteen key illustrations for each racecourse, including iconic locations such as Aintree, Newmarket and Cheltenham. 
The illustrations included key landmarks and iconography unique to each location. A consistent colour palette was developed for the landscapes, with a differentiating highlight colour assigned to each location, which then ran through extended materials.
As you can imagine, this was a tremendous amount of work, but it was a pleasure to be a part of it.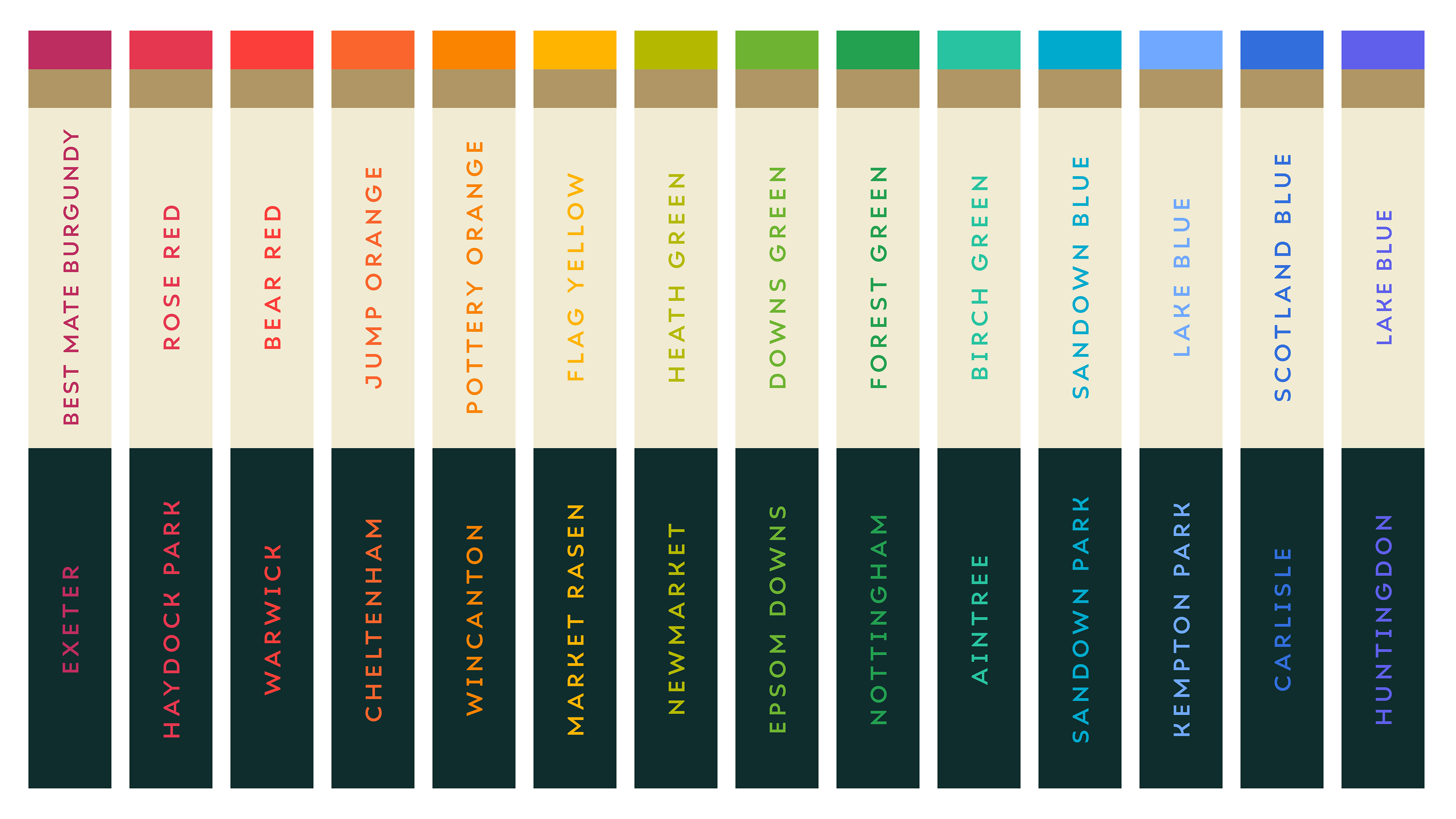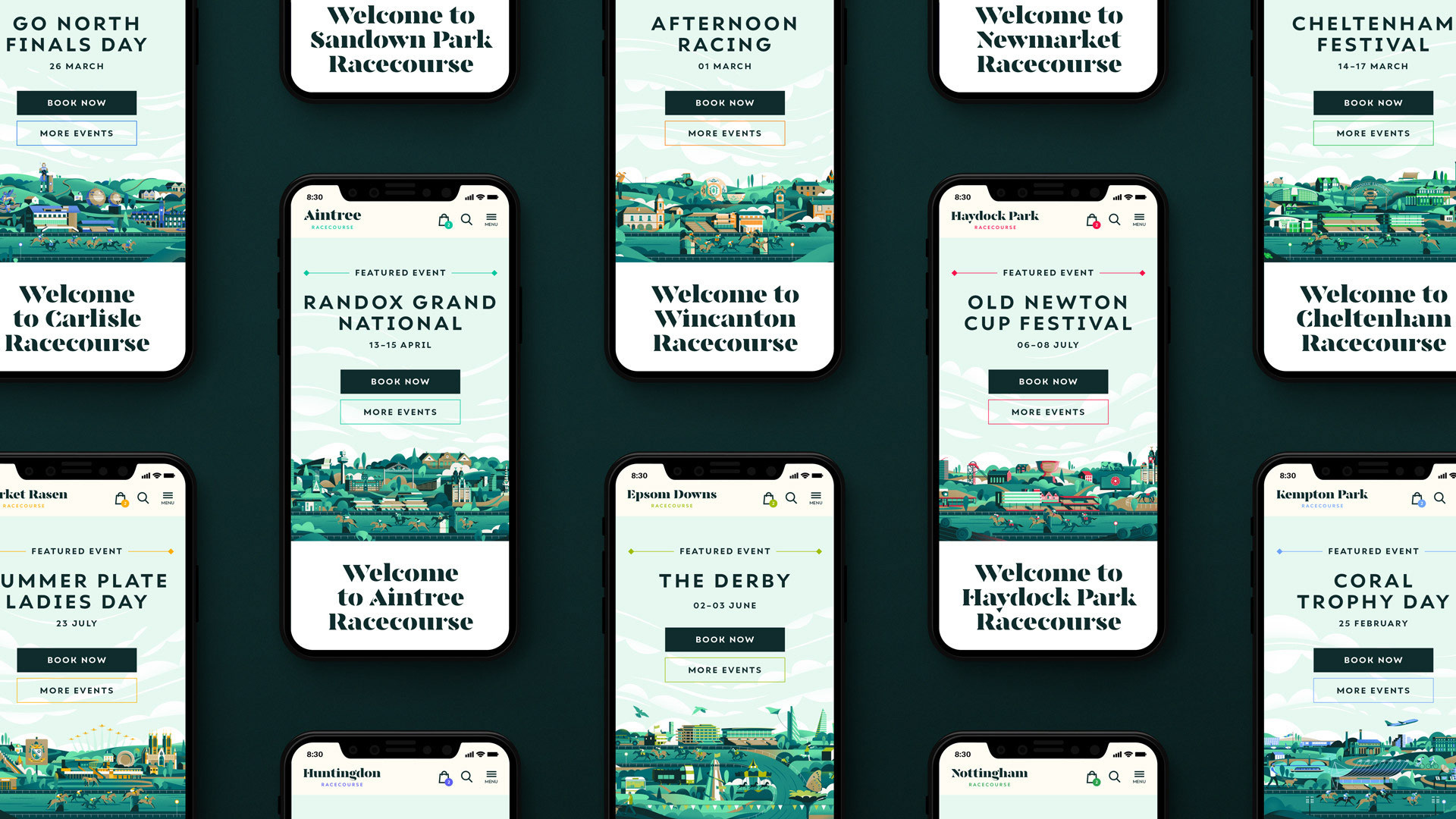 Supplementary illustrations